Platinum Smart-Heat Electric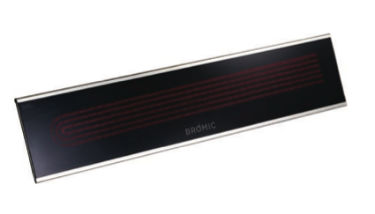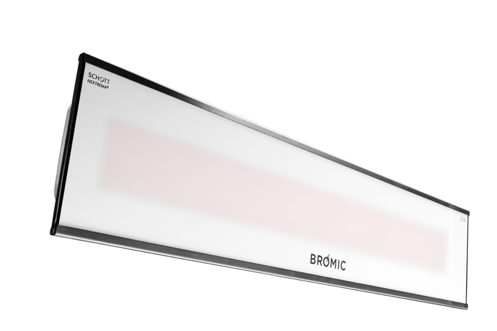 Bromic Platinum Electric Heaters
Download Bromic Platinum Electric Heater PDF Product Brief
Bromic Platinum Electric Heaters are premium electric heaters blending top performance and aesthetics
The latest edition to the smart-heating range, the Bromic Platinum Smart-Heat™ Electric, is the pinnacle of infrared electric heating producing a comfortable radiant heat matched with elegant style and premium quality. They are available in both Black and White glass color.
The Platinum Smart-Heat™ Electric is designed to provide efficient directional heating and seamless integration into commercial and residential locations.
Wind and weather resilient, the Platinum Smart-Heat® Electric provides soft, radiant heat flow. One or more heaters can be switched on and off simultaneously from a single remote-located switch.
Click for Pricing
2300 Watt Black
2300 Watt White
3400 Watt Black
3400 Watt White
FEATURES:
Tinted Glass-Ceramic Screen

The Platinum's signature screen spreads comfort evenly across an area while minimizing light emission

Ultra-Durable Design

Stainless steel construction ensures reliable heating for years to come

Wafer-Thin Design

Wall, ceiling and flush-mounting options allow subtle placement of this compact heater practically anywhere!

Tight Space Specialist

Minimal vertical clearance requirements and a multitude of mounting options offers versatility to a variety of enclosed outdoor areas

Subtle Aesthetics

Elegantly understated to create comfort while blending into the environment

Ease of Use

Single switch activation and smart control compatibility creates set-and-forget simplicity

Wireless Control Capabilities

Genuine wireless control accessories allow seamless integration of remote heating output adjustment

Precise Directional Heating

Accurately alter coverage through simple bracket adjustments