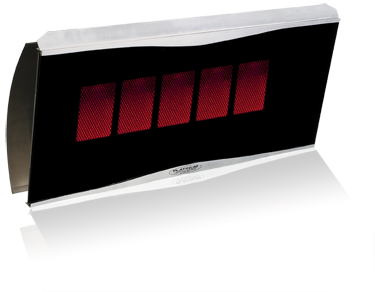 Bromic Heating – specialists in
Commercial Radiant Heaters
A propane gas heater makes your outdoor space enjoyable all-year round…
Increase the number of patrons to your venue with Bromic commercial radiant heaters. With the introduction of smoke-free laws across Australia, an increasing number of venues are installing outdoor heating to cater for the alfresco customer.
Commercial venues such as bars, pubs, restaurants and cafes and hotels understand the importance of heating to extend the use of their outdoor entertaining areas for revenue generation.
Increased capacity for the venue will in turn lead to potential more covers and improved drink sales. Many patrons enjoy to be seated outside and will stay longer if they are in a warm and comfortable environment giving your venue a competitive advantage.
Contact us and find out how our gas outdoor heating solutions will increase the popularity of your venue and provide instant curb appeal. A propane gas heater will pay for itself with the increased revenue that an all-season venue attracts.