Heat Your Patio Area with Bromic Outdoor Patio Heaters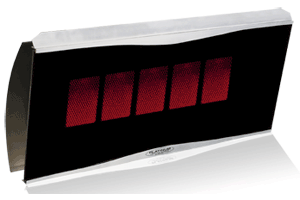 If you are looking for a unique and stylish patio heater for your outdoor living space, you are in the right place!
At Rasmussen Gas Logs & Grills, we carry the most attractive line of gas outdoor radiant heaters and commercial infrared patio heaters to help you keep your outdoor living space beautiful, warm, and comfortable, regardless of the air temperature. It doesn't matter whether you want to create a comfortable area that you can enjoy during the colder months or, if you are a business and want to offer outdoor dining areas in the winter, our outdoor infrared heaters are the absolute best option.
Choose the Fuel for Your Outdoor Patio Heaters
Our outdoor gas patio heaters are available with propane or natural gas as the fuel source. If you already use natural gas in your home or business, our patio heaters can be powered by simply tapping into the existing natural gas system. However, if you don't have natural gas or prefer another option, we also carry propane patio heaters.
Create a Warm Outdoor Environment
Our natural gas and propane patio heaters are designed to create the warmest possible environment for your outdoor space, allowing you to enjoy the peace and tranquility of the outdoors while keeping the cold temperatures at bay. Our heaters efficiently provide warmth throughout the area so you can enjoy your space year round.