Using Your Patio Heater Safely and Effectively
If you are looking to improve a deck or lounging area, the addition of a portable patio heater can be an excellent choice. They can make a deck or patio area more comfortable to sit on during cold weather, and are great for those that like to do some grilling no matter the time of year. Patio heaters can be an effective way to heat a small area around the heater, but you should also make sure that you are taking safety precautions to ensure that you are using the heater as safely as possible. Some of the things that need to be taken into account when you are looking for a portable heater include;
BTUs Required
BTU stands for British Thermal Units. The overall output of 1 BTU is approximately 1.06 kilojoules. You can determine the exact BTUs required by using this equation:
Cubic feet of area to be heated x degrees of temperature rise = BTUs required.
BTUs provide you with a simple and straightforward way to determine which heaters are the strongest, and directly compare heaters that you are considering purchasing. Despite BTUs being the best available measurement, the design of the heater can still have a profound effect on how efficiently it distributes heat.
Types of Patio Heaters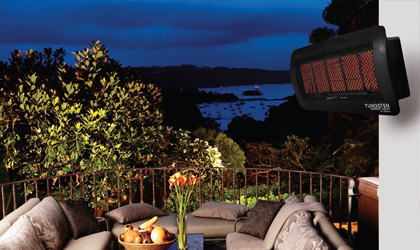 There are several different types of portable patio heaters, each using a different power source. The most common heaters use propane, natural gas or electricity to generate their heat. Typically, natural gas heaters are going to be a more permanent solution while propane and electric heaters are more mobile and come in tabletop, standup, and mounted varieties. The type of heater that you choose will depend on the layout and size of the area that you would like to heat and whether or not you believe you will need the heater to be mobile, heating multiple locations.
Safety Tips
While portable patio heaters are generally very safe, there are still a few things that need to be considered or avoided when using a heater. Some of the important safety tips that you should familiarize yourself with before using a patio heater include;
Never use a patio heater on an enclosed patio. They are to be used in open areas online. Do not use them indoors under any circumstance.
Patio heaters should always be used on a hard, level surface. They should never be installed on grass in order to keep them from tipping over.
Find a patio heater with a tilt safety switch. This is a switch that is triggered should the heater tip over and will automatically turn off the unit to avoid potential fire.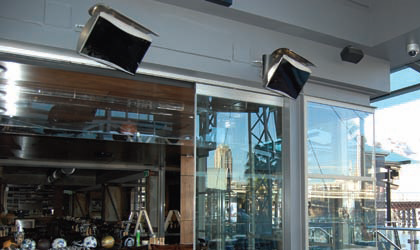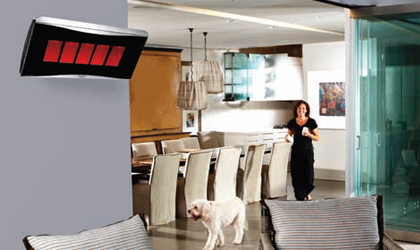 Patio heaters can be an excellent purchase for anyone that likes to spend a great deal of time on their patio during the summer, but misses that time during the colder months. A solid patio heater can keep a patio or deck area comfortably heated while entertaining guests or grilling on the barbeque. When considering a patio heater, make sure that you familiarize yourself with the aforementioned safety tips and have an understanding of how many British Thermal Units will be required to adequately heat your patio.